Herzlich Willkommen
In unserer Ordination für Allgemeinmedizin bieten wir Ihnen eine umfassende ärztliche Versorgung.
Dienstag
08:00 - 11:00, 17:00 - 18:30
Donnerstag
08:00 - 11:00, 17:00 - 18:30
On Wednesday, March 1st, 2017 the MedicPress+ Clinic is closed due to maintainance.
Short Story About MedicPress+ Clinic
Stephen Hall, CEO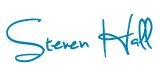 Als Kassenärztin für Allgemeinmedizin ist es mir wichtig, meine Patienten individuell und ganzheitlich zu betreuen. Als Hausärztin sehe ich es als meine Aufgabe meine Patienten im Rahmen des breiten Spektrums der Allgemeinmedizin zu begleiten und zu versorgen. Ein großes Augenmerk lege ich dabei auch auf die Präventivmedizin und biete gerne Gesundenuntersuchungen und Impfberatungen an. Zur ganzheitlichen Abrundung der Schulmedizin können Sie in meiner Ordination auch Akupunktur in Anspruch nehmen..
Im hauseigenen Labor kann eine Vielzahl an Routine- und Notfallparametern bestimmt werden (z.B. Blutbild, Blutplättchen, Blutsenkung, Cholesterin, …
Der Hausarzt ist ein lebenslanger Begleiter. Bereits im Kindesalter lernt der Hausarzt seinen Patienten kennen und bekommt einen Überblick über …
Möglicherweise verhindern Durchblutungsstörungen, eine Zuckerkrankheit (Diabetes mellitus) oder Immunschwäche eine schnelle Wundheilung. Ich …
Medicine WordPress Theme
This is a WordPress theme made by power elite author.
Data bedrooms will be secure surroundings where a firm can retailer and share important files for the variety of reasons.…
If you're organizing an affair, https://www.kaspersky.com/blog/online-dating-report/ you have to find the right place to meet. This does not indicate going…
"Practicing proper hand hygiene is the first measure that must be aggressively pursued. Hands must be rubbed for at least 15 seconds. Hand sanitizers containing minimum 60 percent alcohol should be used as frequently as much possible."
"The radiology department of the hospital boasts of American Board of Radiology certified physicians i.e. they are expert on acquiring and interpreting images for specific body parts or diseases. Our clinical skills are honed by collaboration with our clinical colleagues via interdisciplinary conferences."
"In this endeavor, while we have the best of an expert team of doctors taking care of the patients at one hand; we have an exemplary team of voluntary physicians and retired physicians who provide medical assistance to the not so wealthy class from negligible."
"The clinic stands apart in going a step ahead and working with the patient's health care team to come up with a comprehensive treatment plan. This is because of the insight that many eye conditions stem from other medical conditions like diabetes, thyroid disorder, immune cell systems."